Frequently Asked Questions
At Hailraisers Chicago Paintless Dent Repair, we Can Go Green Together, is not just a better method of repairing small dents and door dings on your car… it's also better for the environment.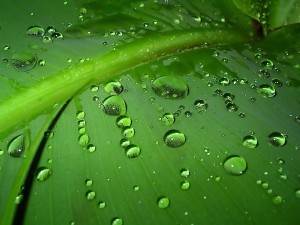 At Hailraisers there's a reason autobody shops are subject to environmental rules and regulations. Conventional body shops often use chemicals in their repair process, including paint strippers, degreasers, and fillers. The area then has to be repainted, which usually requires at least an enclosed area, preferably a specially designed spray booth, to contain the resulting fumes and particulates, and direct them away from the employees and neighboring buildings.
Additionally, conventional body repair generates much more waste than PDR. Some of the waste may be considered hazardous, like empty paint and solvent containers, used paint thinners and cleaning solvents, and spray booth filters. There is also a significant amount of non-hazardous wasted generated, like tape and paper wrap that is used to protect the parts of the car that are not being painted.
A body shop can also use a fair amount of energy in its day-to-day operation, while a PDR technician generally uses electricity only to power a direct light source. The rest of the work is just hard labor and finesse, though any mobile tech will likely grouse about the amount of gas he goes through in a month.
If your dent is minor enough to be repaired using Paintless Dent Removal, we generate almost zero waste, none of it hazardous. He simply pushes the metal back into it's original position. This is better for the environment and our kids future. It really is a greener alternative!